My latest blog post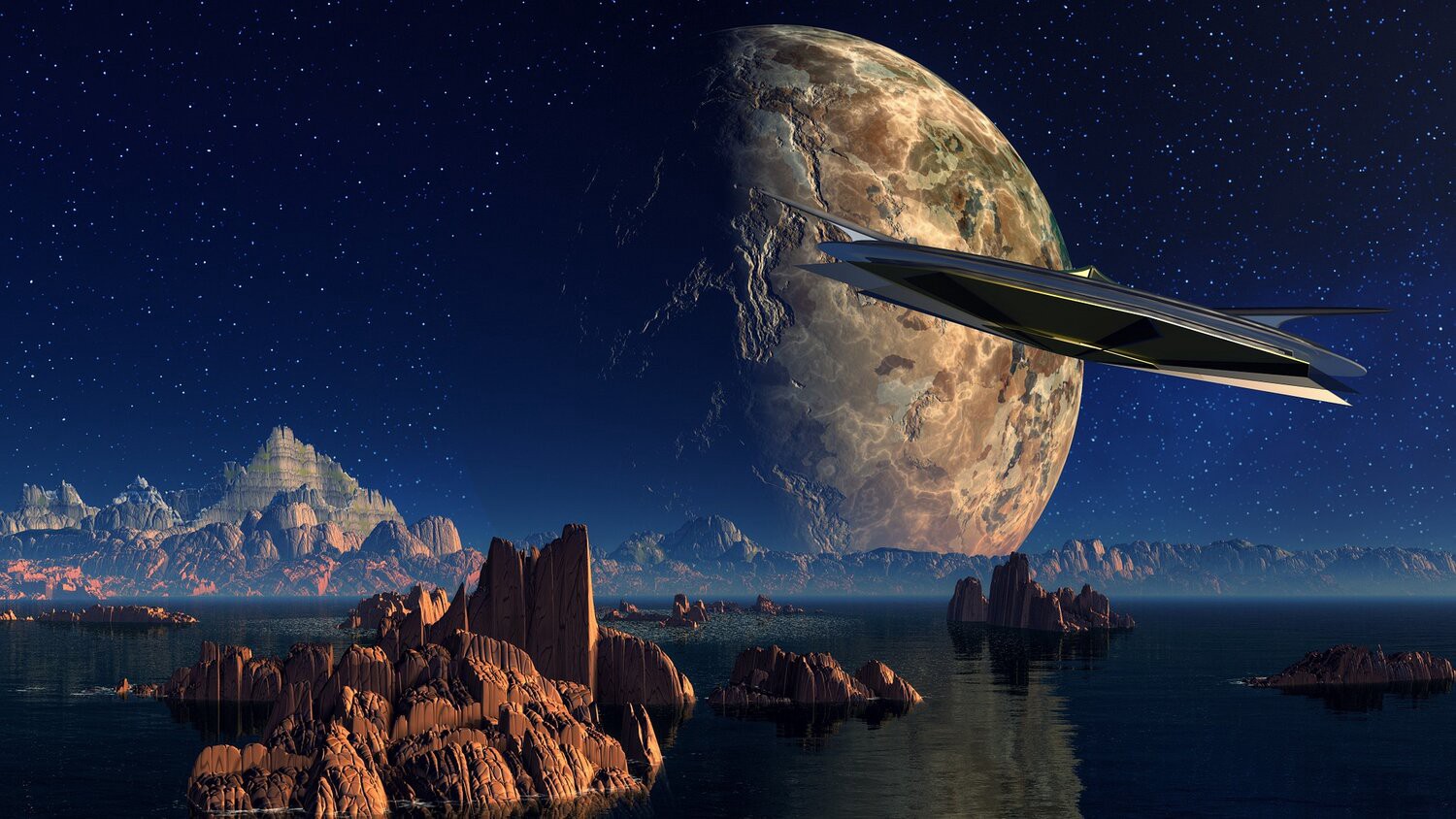 March 2020 © Gaby van Halteren
How about escaping to another world and/or another millennium? Right now that sounds like a pretty good idea, doesn't it? Let's forget about our world and our problems for a while and travel through space and time!
Space Patrol – Raumpatrouille
A blog post on Medium by an author I follow, N.A. Turner, brought me back to my childhood in the blink of an eye. It featured the above image and instantly catapulted me back to the thrill of immersing myself into the first grown-up science fiction series my parents would let me watch after eight pm at the tender age of eight.
It was the German sci fi series Raumpatrouille (space patrol in English, but you probably got that from the title), a series with only one season and a mere seven episodes which turned into a cult series In Germany much like the original Star Trek with Captain Kirk, Spock, Bones and Scotty in the US and the world.
I was madly in love with Commander McLane, played by Dietmar Schönherr. Yes, eight years old with a major crush on this very grow-up actor, and I can't even count the times that I drew that spaceship. My love for sci fi was born!
I still watch this (black and white!) series at least once a year, it has become a cherished ritual. I tried to get my kids to watch it with me several times, but each time they just looked at me with pity in their eyes, thinking that at last I must have gone completely mad. Watching an old series in black and white? With ridiculously outdated special effects?? And in GERMAN??? Well, their loss.
If you're a little more open-minded, here's episode 1 on YouTube. You can find the other six episodes there as well. And here's some background information in English (Wikipedia).
Oh, and if you think you see an iron and other household appliances on the set, don't doubt your eyes, because, yes, they used an iron, amongst others, as a prop. Sci fi wasn't very popular in Germany in the sixties, and everything had to be done on an extremely low budget – hence the use of common household and kitchen utensils. Everything they built, be it the inside of the Orion, the quarters and the bar under the sea or the weapons, was low quality and let them down on more than one occasion. Kudos to the actors who just kept going and the producers who decided not to delete those scenes. See if you can spot some of those 'historic' and funny moments.
The blog post Space Patrol – Raumpatrouille was first published on puresimplewriting.com.
Missed a blog post? You can read all of them in my archive here (2020), here (2019), and here (2018).